Seed Collection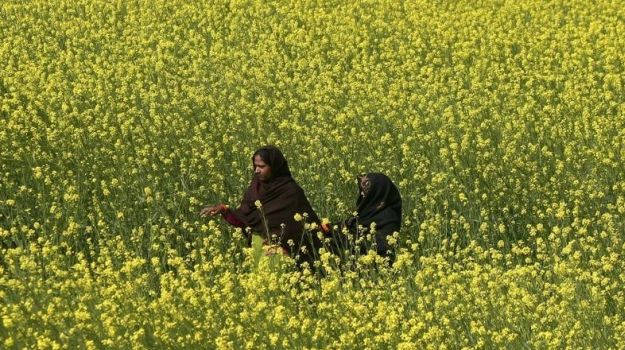 Circular regarding seed collection and testing
Research on seeds of forestry trees is a major area of interest. Selection of seed production area (SPA), collection of quality seeds & its supply to divisions on demand, testing of germination percentage & purity of seeds etc. are activities, which are carried out since beginning. Some of the activities during past years are listed as below
1. Currently, fourteen SPAs have been established and seeds are being collected. All SPAs are being maintained (yield of seed production per tree, height & girth, germination percentage, plant percentage etc. are being recorded).
2. Some experiments were done on storage, viability of seeds and are documented in annual research progress of the wing from time to time.

3. On the basis of germination percentage and purity test standard of seed certification of few forestry trees are being proposed.
4. Some contemplated activities for seed production areas and seed testing laboratories for current year are being proposed as follows.
5. It has been observed during studies of nursery techniques for Anogeissus seracea, Calligonum polygonoides, Celastrus paniculatus etc. that these seeds show poor germination percentage and plant percentage. Seeds of such species with poor germination percentage on normal treatment will also be tried by adopting different nursery techniques for giving better results of germination percentage and plant percentage.
6. Minimum germination percentage and purity of common forestry tree species will be certified by Government of Rajasthan on the basis of analyses of seeds carried out at SEED TESTING LABORATORY, GRASS FARM, JAIPUR.
Present Seed Production Areas (SPAs) in Rajasthan on 31.12.2012
S.N.

Name of SPA

Area

Species

Time of Seed Collection

Division

Year of creation

1

0-7 RD SangeetaDistributory, Suratgarh

10 Ha.

Eucalyptus

Sept.-October

Sri Ganganagar

1997-98

2

Punch kundPushkar

10 Ha.

Acacia senegal

Nov.-January

Ajmer

1997-98

3

Padhajhar Block Rawatbhata

10 Ha.

Acacia catechu

December-January

Chittorgarh

1997-98

4

Bajor Plantation

10 Ha.

Acacia tortilis

December-Feb.

Sikar

1997-98

5

Jhunjhunubeed

10 Ha.

Salvadoraoleodis

June

Jhunjhunu

1999-01

6

Block UmaroKaMathara, Range Saira, RDF 1st plantation of year 2006

40 Ha.

Jatrophacurcas

June

Udaipur (North)

2008-09

7

Block AariwaliBarwari, Range Saira

1. RDF Model 1st Year 2004

2. RDF Model IInd Year 2006

3. RDF Model IInd Year 2007




50 Ha.
100 Ha.
100 Ha.

Jatrophacurcas

June

Udaipur (North)

2008-09

8

Bukala-B, plantation of year 1994-95 of Amer Range

50 Ha.

Acacia senegal

Nov.-January

Jaipur

2008-09

9

Range Shabhad, Baran, Block Bhaisaghat A

100 Ha.

Acacia catechu

December-January

Baran

2009-10

10

BeedGovindpuraGovindpura Research Farm, Jaipur

95 Ha.

Prosopis cineraria

June-July

Silva Div.,Jaipur

2011-12

11

Gurumba Plantation 89-90, Range Pushkar

50 Ha.

Acacia senegal

Nov.-January

Ajmer

2011-12

12

Ganoli, Range Madalgarh

100 Ha.

Acacia leucophloea

Apr.-May

Bhilwara

2011-12

13

Beer fatehpur, Range Fatehpur

180 Ha.

Acacia senegal

Nov.-January

Sikar

2011-12

14

UmarjhalaPathara, Range Ghatol

50 Ha.

Acacia catechu

December-January

Banswara

2011-12
Seeds collected and distributed during last five years are as follows-
SEED COLLECTION DURING PAST PERIODS
S.N.

TYPE OF SEED

2005-06
(Kg.)

2006-07
(Kg.)

2007-08
(Kg.)

2008-09
(Kg.)

2009-10
(Kg.)

2010-11 (Kg.)

BALANCE
(Kg.)

1

Acacia nilotica

2740

3350

2000

1815

1125

1500

Nil

2

Acacia senegal

900

1490

1917

1108

-

-

Nil

3

Acacia tortilis

-

-

-

590

-

-

Nil

4

Prosopis cineraria

-

-

-

-

7

-

Nil

5

Acacia catechu

-

-

-

-

1610

1595

Nil

6

Azadirachtaindica

81

75

10

70

55

-

Nil

7

Pongamiapinnata

-

-

5

-

-

-

Nil

8

Jatrophacurcas

-

-

-

110

-

-

Nil
NUMBER OF SEED SAMPLES TESTED FOR GERMINATION PERCENTAGE & IMPURITY
The seed samples obtained from different divisions, SPAs and other organisations were analyzed as follows-
| | | | |
| --- | --- | --- | --- |
| S.N. | YEAR | SAMPLES OBTAINED | SAMPLES ANALYZED |
| 1 | 2007-08 | 536 | 536 |
| 2 | 2008-09 | 589 | 589 |
| 3 | 2009-10 | 268 | 268 |
| 4 | 2010-11 | 275 | 275 |
| 5 | 2011-12 (up to 31.01.2012) | 150 | 150 |
Numbers of Soil and Water samples tested for Ph and Electrical Conductivity:

The Soil and Water samples obtained from different forest divisions, Farmers and other research works were analyzed during last five years are as under:
| | | | |
| --- | --- | --- | --- |
| S.N. | YEAR | SOIL SAMPLES OBTAINED AND ANALYZED | WATER SAMLES OBTAINED AND ANALYZED |
| 1 | 2007-08 | 67 | 24 |
| 2 | 2008-09 | 162 | 13 |
| 3 | 2009-10 | 137 | 35 |
| 4 | 2010-11 | 64 | 19 |
| 5 | 2011-12 (up to 31.01.2012) | 51 | 18 |
Minimum germination percentage and purity of 16 forestry tree & grass species has been declared vide different circulars of Government of India. Seed Testing Laboratory proposes minimum germination percentage of 10 forestry species as per analyses carried out in Laboratory. Department can issue above specifications and after knowing source of seed, minimum germination percentage and purity percentage the quality of purchased seeds could be ensured.

Notified minimum germination and purity percentage of forestry seeds by Government of India are as under-

I S.O. 678(E) Date 10/10/1991
| | | | |
| --- | --- | --- | --- |
| S.N. | Kind or Variety | Minimum limit of germination % | Minimum limit of purity % |
| 1 | Castor | 70 | 98 |
| 2 | Buffel Grass or Birdwood Grass | 30 | 90 |
| 3 | Stylo | 40 | 90 |
| 4 | Asparagus | 70 | 96 |
II S.O. 1166(E) Dated 24/11/1999
| | | | |
| --- | --- | --- | --- |
| S.N. | Kind or Variety | Minimum limit of germination % | Minimum limit of purity % |
| 1 | Jojoba | 75 | 98 |
| 2 | Papaya | 60 | 98 |
| 3 | Basil(Ocimmum sp.) | 60 | 95 |
| 4 | Deture | 60 | 95 |
| 5 | Sarpgandha | 50 | 95 |
| 6 | Babchi | 25 | 95 |
| 7 | Ammimajus | 70 | 97 |
| 8 | Toridsolenum | 70 | 98 |
| 9 | Sonna(Cassia angustifolia) | 80 | 95 |
| 10 | Asvagandha | 70 | 98 |
| 11 | Foxglore | 60 | 95 |
| 12 | Palmarosa grass | 60 | 95 |
Proposed minimum germination percentage for some forestry species on the basis of analyses done at seed testing laboratory, Grass Farm, Jaipur
| | | |
| --- | --- | --- |
| S.N. | Kind or Variety | Germination percentage likely to be proposed |
| 1 | Acacia catechu | 70-75 |
| 2 | A. senegal | 70-80 |
| 3 | A. nilotica | 80 |
| 4 | A. tortilis | 70 |
| 5 | Ailenthusexcelsa | 50-60 |
| 6 | Dalbergiasissoo | 50-60 |
| 7 | Prosopis cineraria | 50-60 |
| 8 | Embellicaofficinalis | 50-60 |
| 9 | Accacialeucophloea | 60-70 |
| 10 | Buteamonosperma | 70 |
| 11 | Zizyphusmumularia | 40 |
Note:-This page is owned by silva wing