There have been a number of constraints which need to be duly addressed and remedial measures taken so that the forest resources of the state could be utilised in the socio- economic development of the state in a sustainble manner.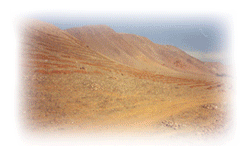 The constraints are as follows :
Inadequate appreciation of the role and value of forests.
Inadequate investment in forestry sector under the state plan.
Inadequate income and employment generation programmes and perpetuating poverty.
Inadequate strengthening of institutional structure.
Insufficient inter-departmental co-ordination.
Insufficient motivation (low morale) of forestry personnel and lack of incentives and welfare measures.
Inadequate dovetailing of community welfare activities in the forestry programme for institutionalising participatory management system.
Inadequate involvement of Non governmental organisations (NGOs) to facilitate people's participation.
Inadequate training of staff, NGOs and JFM functionaries.
Inadequate harnessing of science and technology inputs to enhance the production.
Inadequate institutional financing inputs through appropriate agency ( Forest Corporation).